NSS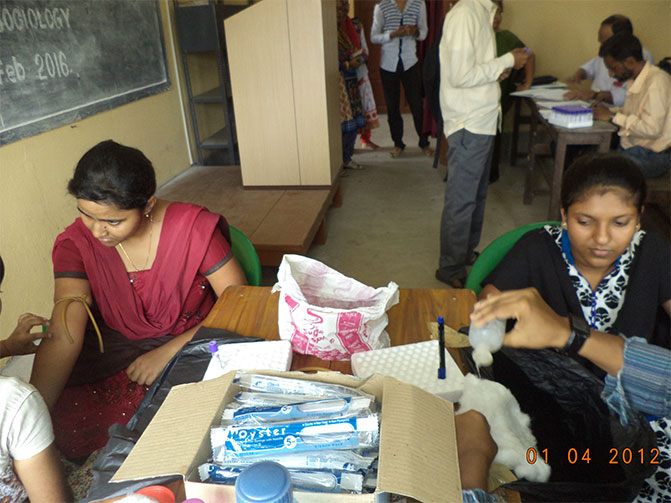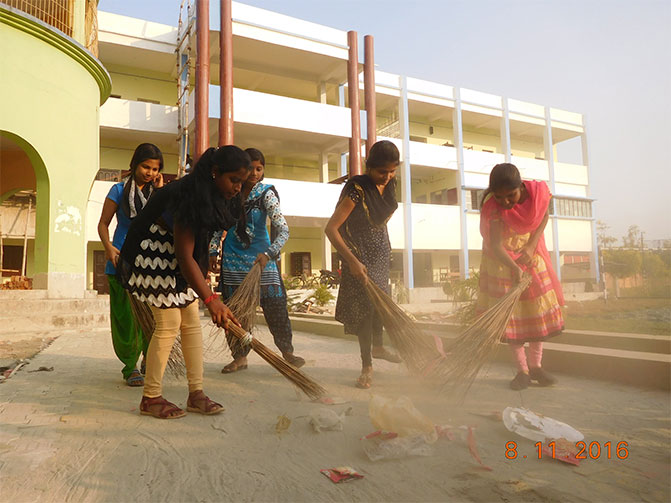 Some Recent Activities of the National Service Scheme (NSS Cell)
NSS organised  Thalassaemia  Awareness and Screening Programme (2nd phase on  08.06.2016   in collaboration with  Thalassaemia Control Unit, Calcutta School of Tropical Medicine, Govt. of West Bengal. 86 blood samples were collected for screening.
NSS organised special camp on cleanliness, Social Awareness and poster campaigning programme on 10.06.2016 to 14.06.16 at Jadavpur Village, Deganga Block.


NSS organised First Aid Training Course in collaboration with St. John Ambulence Association  (Barasat ) on 19.09.2016 to  24.09.2016.
Free Employability Training initiated by Tata Consultancy Services (TCS ) for the socially Backward Classes of students (UG Level , ) organised by West Bengal State University,  NSS Cell on  29.09.2016 to 16.10.16. Total 10 students participated of our college.


NSS organised orientation programme on NSS and Banking Literacy on  04.10.2016.
NSS organised Free Health Camp on  23.11.2016


NSS organised Blood Donation Camp  on 24.11.16
Prof. Supriya Datta, Head of the Department of Bengali   and Programme officer, NSS Cell, Chandraketu garh Sahidullah Smriti Mahavidyalaya attended   State Level Workshop and special camping programme organised by WBSU on  09.15.16 and 13.05.16