ABOUT US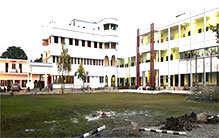 Chandraketugarh Sahidullah Smriti Mahavidyalaya started working since 25th April, 1997 in the district of 24 Pgs. (N) in West Bengal. Located in the outskirts of the city area, the college caters to the need of the young souls mostly from the underprivileged areas of society. We have completed nineteen years of tireless pursuit for the spread of knowledge among the rural youth, most of whom are first generation learners, for their economic self-empowerment and intellectual emancipation.
Prospectus
SYLLABUS
Fees Structure 2022-2023
Subject Combination
NOTICE BOARD
QUICK LINKS
IMPORTANT LINKS
LATEST EVENTS
Our Memorable Moments....